Worst Network Is South Africa
Where does a person begin with a company this bad. I was travelling overseas for 2 days and made the mistake of taking my Vodacom Cell phone with me. Upon arrival at my destination I turned my phone on and received an insistent notification from Vodacom advising me of a special call Travel Saver. I pay a daily rate then receive a discounted international rate for all usage. I responded to the message thinking that this is a saving. I also made sure to keep my cellular data off at all times barring one occasion when I left the airport and needed to see where my Uber driver was waiting for me. Little did I know that tracking my Uber driver for +- 10 minutes was going to cost me R 2500.00.
On my return to SA I checked my account to confirm that all is well. Only to realize that I was to be Vodacom's next victim. Vodacom seems to have made quite a name in overcharging people. I immediately contacted Customer Care to inquire as to what had gone wrong as I did activate Travel Saver. The agent promised to have the matter investigated and sorted within 7 days as something seemed to have gone wrong with the travel saver option.
That seems to be the standard line just to get you of the call. Not a word from Vodacom regarding my complaint or problem has been received and it's been 3 weeks. Oooh and they didn't forget to send me an invoice for this insane account.  Something really needs to be done with these big companies that keep bullying individuals into paying for clear robbery. I for one am going to investigate moving all my personal lines as well as my company lines and possibly all my family members to another service provider. That is around 20 contracts that I will move. How do we deal with company that takes every opportunity it get to rob people.  Good Bye Vodacom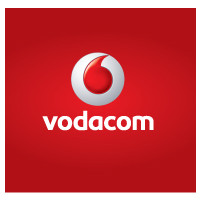 Jul 11, 2017
2 weeks ago
Official business reply:
Dear Customer,
Thank you for making us aware of your complaint.
Kindly be advised that a consultant will make contact with you in due course to assist with your query.
***Please note*** Beware of phishing scams.
Vodacom will not contact you via Whatsapp to request your personal details.
Regards,
Vodacom Consumer Website Team
Popular Reviews
Supercharged Reviews
Explore Other Businesses
Top 5 Verified Businesses