Unauthorized SIM billing by WASPS for more than 6 months
I travel a lot overseas, so I use a prepaid Vodacom SIM when I'm in South Africa.  Last year I had >R1 000 worth of airtime deducted from my account over a period of 5 months without my permission.  It was so rediculous that at one stage I would recharge with R100 only to find that within a week most of that airtime had vanished, even though I had made virtually no calls.  I buy data bundles; so it was definitely NOT mobile data doing this.
Then I went online and had a look at my prepaid account deductions.  What I found shocked me.  Amounts were being deducted off of my account by go4star, mycoolmobi, Mycoolz and some other rediculous service provider that I'd never heard of.  Vodacom told me I had subscribed to these services when I never had even heard of them before.  Ever get spam SMS's that you don't even read?  I get those from time to time.   I had deleted spam SMS's when a reply of END or STOP would have brought the services to an end.  
Failing to unsubscribe when someone else subscribes you involuntarily is not the same as voluntarily subscribing.  These things should be opt in NOT opt out!!  
Vodacom should be ASHAMED of themselves for allowing these WASP service providers to do these things to us!!  Where is their respect?  This is rediculous.  A company with vodafone as its parent company should know better.  Companies like Digicel in backward places like Papua New Guinea don't even allow this kind of thing to occur.  I use prepaid SIM cards all over the world but have only experienced this opt out thing in SA.
I complained and told Vodacom to block ALL WASP services which they didn't want to do, but eventually did.  I had to start threatening them.  I laid a complaint at waspa.org.za against all the offending WASP services.  I've gotten very large refunds into my bank account within a week from 2 of them already.  These companies know they're being dishonest..  
Seriously Vodacom do something about this!!  SHAME ON YOU ALL  
If Vodacom is being useless and you want to check if you have these unwanted subscriptions you can either call Vodacom help desk or you can send STOP ALL to 30333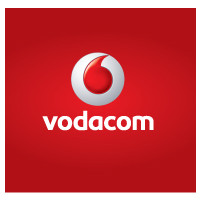 Jan 5, 2017
5 months ago
Official business reply:
Dear Customer,
Thank you for making us aware of your complaint.
Kindly be advised that a consultant will make contact with you in due course to assist with your query.
***Please note*** Beware of phishing scams.
Vodacom will not contact you via Whatsapp to request your personal details
Regards,
Vodacom Consumer Website Team
Popular Reviews
Supercharged Reviews
Explore Other Businesses
Top 5 Verified Businesses