Contract Cancellation- Horrendous Service (4 months of a strugle and still pending!)
In September 2016 my contract with vodacom was due for an upgrade and I requested a new phone at the vodacom store located in the brits mall.  The lady I spoke to launched a request or an order for the phone and I was told to wait for two weeks, after two weeks I followed up at the same vodacom outlet only to find out that the phone was not ordered. I then lauched another request now with another client assistance and I was told to come after two weeks, after the two weeks the phone was still not available. I then asked the client assistance to print for me the proof that the phone has been ordered, which she did and changed my contract from an open to a top-up contract. After the 3rd two weeks of waiting (total of 6 weeks) I went back at the brits mall vodacom outlet only to find that the phone is still not available and the client assisistant was very rude telling me that I should have ordered the phone on line. I left and called vodacom customer care line....and I requested that they cancel my contract with Vodacom this was now Dec-2016, after a long discussion of listening to my complaint they promised to deliver the new phone that I requested within 7 working days. during the 7 day period I never got a call from vodacom. I then called vodacom customer care-line again 1st week of january to cancel my contract due to the appalling service, I was told that the contract cant be canceled due to the pending request of the upgrade phone and i need to cancel the request first and it takes 7 - 14 working days. I lauched the request to cancel the order and after two weeks I called the customer care line to make follow ups with the cancellation department and I spoke to Oscar Shembe from the cancellation department on the 30-01-2017 (17:35 - 18:20) with Ref No: 1-20BK1914X of which he confirmed to me that he has launced the contract cancellation and he will get back to me the following day to update me regarding the progress. I then realised that vodacom has cancelled the call Id on my phone, I made a call to vodacom customer care to activate the call id on my phone on the 10th Feb 2017 only to find that my contract is still active and the request for an upgrade phone still pending (this was confirmed by katlego from the services department).
Am really fed-UP and I dont know what to do in order to end my contact with vodacom. The service is really bad and horrendous. I wouldnt recommend vodacom to anyone, I have had a terrible experience with this telecommunication service provider. Getting a contract with them can be done in less than an hour but it takes more than 2 months to end one!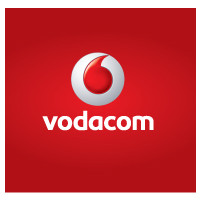 Feb 11, 2017
4 months ago
Official business reply:
Dear Customer,
Thank you for making us aware of your complaint.
Kindly be advised that a consultant will make contact with you in due course to assist with your query.
***Please note*** Beware of phishing scams.
Vodacom will not contact you via Whatsapp to request your personal details
Regards,
Vodacom Consumer Website Team
Popular Reviews
Supercharged Reviews
Explore Other Businesses
Top 5 Verified Businesses