Complete Cop Out!
I returned an I Phone 6  at a Vodacom Franchise in Lenasia because one has to put the phone on speaker to take a call.The phone was given  in on the 12 th of December to the Vodacom Repair Centre . On the 14 th I received a mail from an employee of the franchise. She requested that de -register the phone from "Find my phone".
This was done immediately. I heard  nothing from the repair centre for two weeks. Then contacted the franchise only to be told that the phone was returned un repaired. There was no sms or anything from them notifying me of this .
Collected the phone. Then contacted the Repair outlet in Alberton and wanted an explanation as to why the phone was returned. At a later stage when I spoke to Morne the Assistant Manager at the vodacom repair Centre, he told me that they only keep a phone for 3 days. I had acceeded to their request to take it off the app on the 14th. 
The phone went back to the repair centre on the  31st of Dec and of course they came back to say that management will not approve it because it is out of the warranty period.
I spoke once again to Morne telling him That I handed this phone in before the warranty had expired and they have to repair the phone. He gave me an undertaking that he will ensure that the phone was working properly . they were very good and sms'd to say they were awaiting parts. So I was impressed. The person from the franchise called me to say the phone had been repaired and is at the store for collection.
When I usedthe problem is still there! It is not working the way it should! Why should I have to buy a new phone when the service received from Vodacom was so shoddy?
What I would like to see happen is that Vodacom replace the phone at their expense.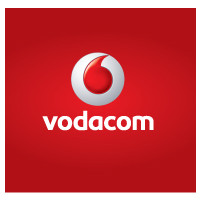 Feb 16, 2017
4 months ago
Official business reply:
Dear Customer,
Thank you for making us aware of your complaint.
Kindly be advised that a consultant will make contact with you in due course to assist with your query.
***Please note*** Beware of phishing scams.
Vodacom will not contact you via Whatsapp to request your personal details
Regards,
Vodacom Consumer Website Team
Feb 16, 2017
4 months ago
report abuse:
I appreciate the quick response from Vodacom. Hope my problem will finally be resolved . A happy client  will always remain with the brand. 
Feb 27, 2017
3 months ago
report abuse:
Had to hand the phone in once again! Gave [email protected] my job no. ********** 9.
Had an update from the advanced repair centre every step of the way. Was told the phone is in transit back to franchise. Picked up the phone today. It has not been fixed. No sms or explanation. 
My hopes of having a working cellphone dashed! Vodacom has to replace the I phone. That is the only solution. Think I have been given the run around since Dec. Where is the customer service?
Mar 16, 2017
3 months ago
report abuse:
I Phone 6 returned to Repair Centre for about the 5 th time. Same comment - it will cost R5000.00. Best Vodacom can do is reduce repair to R3500.00.
Can Vodacom not accept responsibility? I handed the phone during the warranty period. Nobody communicate with me regarding the phone. How can you you return an unrepaired cellphone without contacting the client?
Why should I be paying when the fault lies with the Alberton Repair Centre?
Being a loyal customer certainly does not pay. Can I get an official response from Vodacom to justify what I am being told by the Advance Repair Centre. 
Come Vodacom, Put you money where your mouth is!
Mar 30, 2017
2 months ago
report abuse:
Still no official response from Vodacom! They are in breach of contract as far as I am concerned. 
Is there an Ombudsman that I can go to?
Popular Reviews
Supercharged Reviews
Explore Other Businesses
Top 5 Verified Businesses