Telkom *****s me once again I have to phone them to ask they are not taking my money and then they still suspend me after I pay.......
Pay telkom and the still deduct your account do not manually pay them and they do not deduct and I hav to manually make a payment ( which is fine untill I get suspended) then I get suspened I phone on last Monday I was told I am still in the turn around time for me to be reconnected which is 72 hours... Well now it is 168 hours later and still no internet. I am forced to purchase data on my own cellphone just to stay connected to the internet, I asked for compensation and I was told no as I will still be able to use my service.... HELLO???? Now what about the damn time I cannot use it and I paid for it and your useless company did not deduct me? Now I am suspended due to paying my account. Every person I spoke to told me they have escalated it and yet nothing.... a Full week has passed and no internet yet I did pay. I feel like suing Telkom... You thought that was the best not quite... So I phone in so many times no number can reach the amount of times I said my internet speed is terrible then Telkom went and said ok we will install a booster well well well I have never signed for one I have not seen this booster but guess what they apparantly installed it according to one of the CSR... So please tell me when my net will be back on and please you better tell me today as I have had it with this useless company that just takes your money and let you hang with or without service and when you do not have service well it is your own fault and "Be assured your service will be able to use" the part they do not add there is how many lightyears it will take.

Phone me with a awnswer  as to when my line will be reinstated and it better be today.... **********
I would love to add pictures of how your CSR staff treats your clients just let me know where you would like me to add those photos....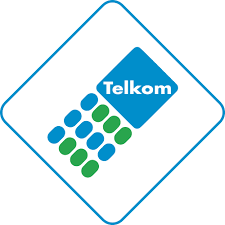 Jun 20, 2017
6 days ago
Official private business reply:
** This reply is private. You need to be logged in to see the response **
Jun 20, 2017
6 days ago
EugeneWagener:
Official private business reply:
Hi EugeneWagener
Thank you for making contact with us 

The response serves as confirmation that your query has been received and we will contact you.

We really do apologize for any inconvenience caused to you.

Your reference number is: AI **********
Regards
Luleka 
Telkom Social Media Team
When will you/telkom contact me as I have heard that once to many and I see my internet was not active last night when I arrived home... To who can I speak to file a case and sue telkom? I am waiting for the documents from my attorney and I would like to know where they can be sent...
No longer will I be scammed out of my hard earned money and be treated so poorly for a service I am paying for and to not get the service!
Popular Reviews
Supercharged Reviews
Explore Other Businesses
Top 5 Verified Businesses