Telcom Account 0224871143
Believe it or not but it is the absolute truth.  I struggle to terminate my telkom account since August 2016.....till to date after numerous calls, e-mails, visiting of Teljom outlets.....nothing happened. I think Ive made more than 100 calls ans send the proof of cancellation to plenty employees as well as to the billing department....without any success. Everytime the person taking down my complaint apologise for the inconvenience and promose that they will refund me by taking down my bank details.....and ya again no progress. I told the lady today that this was my last call....I will never make use of them again. The line  an remain active amd they can keep the refund....I am fedup of this poor service....I never experience such incompetency and ignorence in my whole life. Telkom are pathetic!!! It is totally unacceptable that they struggle so cancel the line and refunding my credit. I truly dont know what to do to cancel this ADSL line.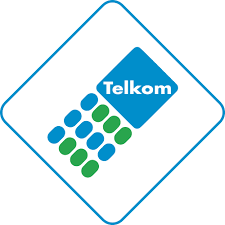 Apr 21, 2017
2 months ago
Official private business reply:
** This reply is private. You need to be logged in to see the response **
Apr 21, 2017
2 months ago
Jrd019:
Launa, sadly nothing happened after apologizing. I dont even document the reference numbers anymore. I spend a lot of money to all the calls and emails I have made this far  to Telkom, without any positive results. I never experience such poor service in my whole life.  Every operator at Telkom apologize for the inconvenience and this is where it stops. A certain lady with the name of Zinathi Joka took my bank details for refunding purposes, but unfortunately nothing happened. I also send numerous emails, without any results. Its obvious that thos is gross negligence and ignorence from Teljom staff and needs urgent intervention and disciplinary action. This type of behaviour definitely does not compliment your professional image. This is disguisting and a huge disappointment. I will definitely not do any business with you anymore and I will share my experience and disappointment with my business partners.
Popular Reviews
Supercharged Reviews
Explore Other Businesses
Top 5 Verified Businesses