Worst service received from Budget - left family with 4 month old baby and two dogs stranded in 38 degree weather!
On 30 December, our car broke down in Touwsrivier. A call was logged with Budget Assist and an sms received confirming that a tow truck had been dispatched at 1pm and would take 45 - 60 mins to get to us. I confirmed TWICE with Budget that no additional charges would be incurred for towing the car to Stellenbosch. As we had our two dogs and 4 month old baby with us, we arranged for a friend to come pick us up, trusting that the tow truck would arrive before him. 
As it was shortly before the long weekend, we arranged with Toyota Dealership in Stellenbosch (Niewoudt, who went out of his way to assist us) to receive the vehicle as they were closing at 4pm. 
A consultant then informed us that the tow truck would arrive at 3pm. At 3:15pm, there was no sight of the tow truck. I called Budget who advised that they would follow up and called the towing company personally only to hear from them that Budget had cancelled them as apparently we wanted to be towed to Laingsburg. We called Budget back who promised to find out what was going on. After many excuses, the towing company EVENTUALLY arrived at 6pm. In the interim, our friend had arrived and not wanting to have him wait and have my baby and senior dogs remain in the heat any longer, we had to entrust our keys to the BP service station manager at Komkyk BP station (thank you very much Bertus). 
Bertus was the one who informed us that our car had been picked up NOT Budget or the towing company. We had also arranged with the Toyota Dealership that they very kindly arrange for someone to receive the car after hours. At 9pm, the towing company phoned our contact at the Toyota Dealership to inform him that they had broken down in Worcester (very conveniently where they are based) and would be on their way if he thought it was still worth it. The poor man having waited for hours now told them that they should rather bring the vehicle in at 8am sharply when they are open. 
The next morning, the Toyota dealership phoned the towing company to find out where they were. The towing company gave them and Budget a variety of excuses, including that Budget had cancelled them at 6am but had reinstated the service at 8am, that they refused to deliver the car because it had our luggage in and we had to come pick it up in Worcester before they would deliver, that our contact at the dealership had told them he wasn't going to be there, etc. Notably frustrated by this, I then received a call from a Budget consultant to state that we would have to pay R780 extra for having the vehicle towed to Stellenbosch. 
At this point, I demanded to speak to a Team Leader who then expressed sympathy with our plight and stated that the charges would be waived and promising that he would give us updates on where the car was every half hour as requested. Only to have the same Team Leader then phone me on his cellphone and state that we would have to pay the fees upfront and would be refunded upon investigation. Of course we received no updates from the towing company or Budget and only from the Toyota Dealership that our car was finally delivered to them. 
The workshop was of course closed by now and due to New Years, could only look at the car on Tuesday. Due to the complete incompetence of Budget and the towing company (who also refused to give us their driver's cellphone number), not only were we stranded in 38 degree weather in Touwsrivier for several hours, had our car in the possession of the towing company overnight, but also experienced delays in getting our car fixed. 
This is NOT the way to treat your customers and I would suggest that you re-evaluate your relationship with the towing company that obviously decided to delay assisting us in order to attend other jobs.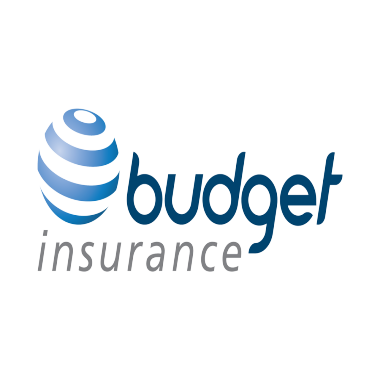 Jan 6, 2017
6 months ago
Official business reply:
We are truly sorry to hear about your negative experience.
Kindly be advised that the matter will be escalated to the relevant team for an investigation to be conducted and contact will be made with you upon their findings
Please accept our sincere apologies for the frustration and inconvenience caused.
Kind Regards
The Budget Team
Jan 9, 2017
6 months ago
EmmaR35:
Budget has been in contact with me and apologised, which is appreciated. They are investigating and have promised to provide feedback. After an incident like this though , it is difficult to restore the trust relationship.  
Jan 10, 2017
6 months ago
EmmaR35:
Budget has satisfactory resolved this complaint. 
This review's rating was changed from
Popular Reviews
Supercharged Reviews
Explore Other Businesses
Top 5 Verified Businesses